Aquatic Gardeners Association 2015 Convention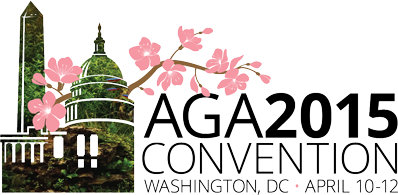 The 2015 AGA Convention, hosted by the Greater Washington Aquatic Plant Association, is being held at the Sheraton Reston Hotel in Reston, VA April 10 – 12, 2015! Keynote speaker will be George Farmer! Also speaking (and in the vendor room) will be Phil Edwards on substrates and Rachel O'Leary on nano fauna. Once we have more speakers and other events lined up, we'll open online registration on this web site. But you can already reserve your room at the hotel or call Central Reservations at 1-800-561-9186 and ask for Aquatic Gardeners Association 2015 room block.
WHY are we not having the convention in the fall of 2014 as usual? Well, those dates were getting kind of crowded, with the catfish convention, the Nature Aquarium Party, and now the Aquatic Experience in late October and early November. So we decided it would be more fun to participate in the Aquatic Experience in Chicago Nov 7-9, and host our regular awesome convention in the spring. A win-win!