AGA: Livestream: Brandon McLane February 18
Posted on Sun, 07 Feb 2021 by Erik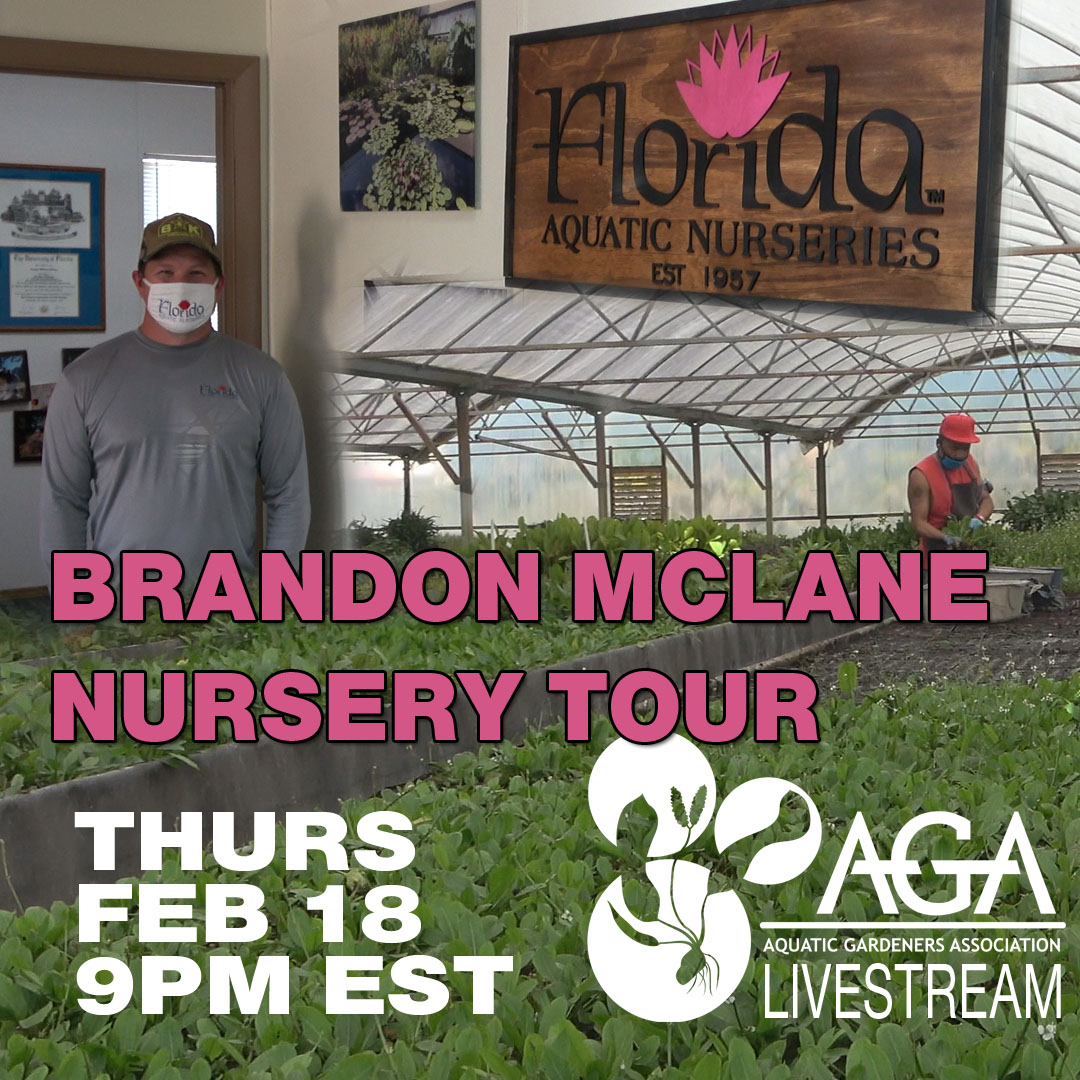 When: February 18th, 6 PM PST, 9 PM EST
Location: aquatic-gardeners.org/stream
If you can't join us live, the replay will be left up for at least a week.
We are pleased to have Brandon McLane, owner of Florida Aquatic Nurseries as this month's presenter. Brandon will take us on a tour through some of their greenhouses and afterwards will answer audience questions about the field of commercial plant propagation and sales.