The Aquatic Gardeners Association, Inc. is an international nonprofit organization of aquatic plant enthusiasts, which appeals to both beginners and experienced hobbyists alike. The AGA publishes a (paper) quarterly journal called The Aquatic Gardener (or TAG), the only English language journal devoted to aquarium plants and planted aquaria. AGA members receive a FREE subscription to TAG and all special publications. Members also can purchase back issues, DVDs, and t-shirts. We also hold a bi-annual convention and an online aquascaping contest.
Latest News
Posted on Sun, 05 Dec 2021 by Cheryl
2021 Aquascaping Contest Sponsors: Thank You!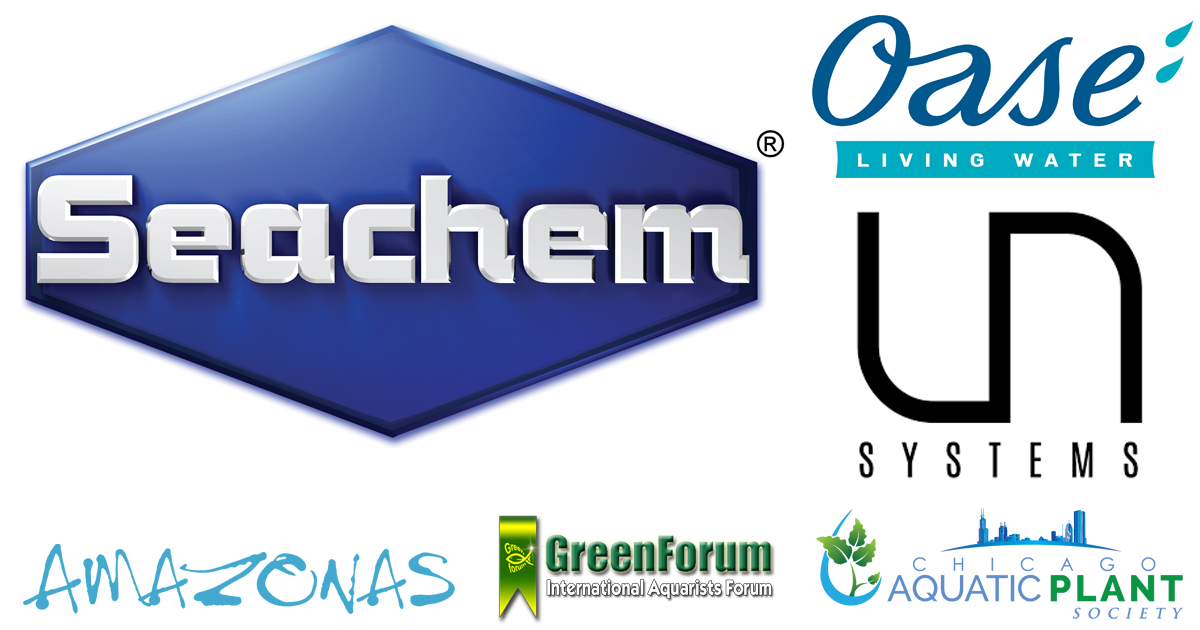 The AGA would like to thank the sponsors of our 2021 International Aquascaping Contest.
Seachem Laboratories, Inc.
Ultum Nature Systems
OASE Living Water
Chicago Aquatic Plant Society
GreenForum
Amazonas Magazine, Media Sponsor
We could not do AGA Contest each year without the generous support of our sponsors. Thank You!
#seachem_laboratories #ultumnaturesystems #chicagoaquaticplants #oase_na #amazonasmagazine #agacontest #aquaticgardeners
Posted on Tue, 30 Nov 2021 (updated Wed, 01 Dec) by Cheryl
The Aquatic Gardener 34-3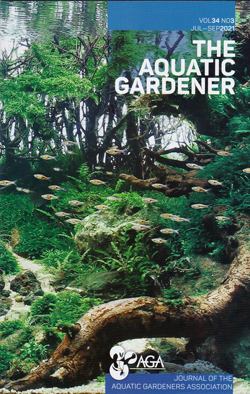 The Aquatic Gardener Vol. 34 No. 3 has been published! This issue includes:
~ From the President by Cheryl Rogers
~ FAN Pick by Tim Gross
~ Judge's Corner by Andre Longarco
~ Sclerolepis uniflora by John Rodico
~ Japanese Sense of Beauty: Wabi-Sabi by Aqua Design Amano
~ Beauty In Simplicity: A Low Maintenance, Low Budget Planted Tank by Anna Elizabeth Howard With Karen Randall
~ Aquascaping Contest Photography Part 1: Equipment and Settings
~ Eriocaulon In an Aquarium by Leonid Angelevych
~In Memoriam: Jan Ole Pedersen

ON THE COVER: "Timeless" by Sim Kian Hong, Malaysia.
Membership in the Aquatic Gardeners Association includes this magazine free four times per year, as well as other benefits. To obtain the journal, please visit our membership page.