Latest News
Posted on Sun, 20 Nov 2022 by Erik
AGA 2022 Aquascaping Contest Open For Viewing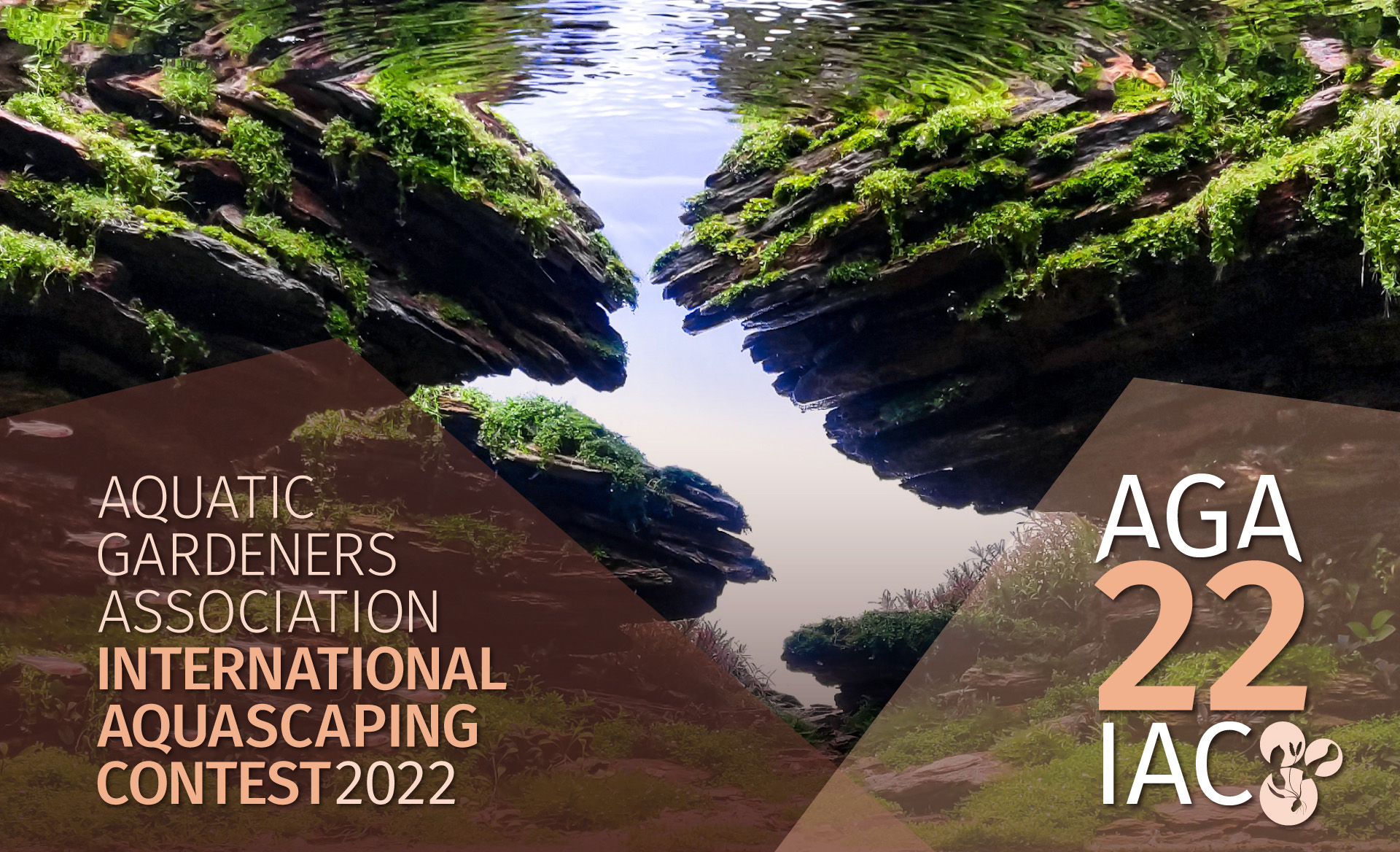 The AGA is proud to present, for your viewing pleasure, the results of our 2022 Aquascaping Contest. All aquascapes, not just the winners, are now available for viewing on our website, joining the previous 22 years of results.
You may also watch a replay of our livestream with eight of the judges (edited to remove some of the technical glitches!):
Posted on Mon, 17 Oct 2022 by Erik
2022 Convention Video Now Available!
The edited video of the 2022 AGA Convention is now available for streaming to all AGA members. Included are all eight main presentations (including all three live demos, the heady Vallisneria talk, the helpful photography lecture, the history of Brazilian aquascaping, and both rainbowfish talks). And it's available for the low price of just $15. We also made a few physical DVDs and Blu-Ray disks for sale for $36, but once they're gone, we're not making more.
Posted on Sat, 20 Aug 2022 (updated Sat, 03 Sep) by Cheryl
The Aquatic Gardener 35-2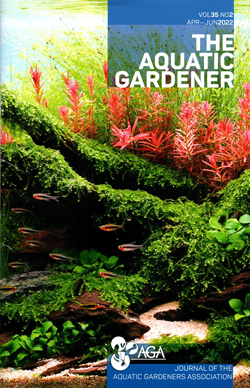 The Aquatic Gardener Vol. 35 No. 2 has been published! This issue includes:
~ From the President by Cheryl Rogers
~ FAN Pick by Nick Kinser
~ Judge's Corner by Jhonny Vanegas Cardenas
~ Aquascaping Contest Photography, Part 4: Timing by Josh Sim
~ Quarantining New Plants by Andrew Huang
~ Rotala serpyllifolia by John Rodico
~ Ways to Enjoy an Aquascape for a Long Time by Aqua Design Amano
~ An Introduction to Macroalgae Aquariums by Johnathon Butkus
~ Aquarium Roadtrip: Long Distance Travel with Dozens of Plants and Fish by Steve Stuckos

ON THE COVER: 2021 AGAIAC 2nd Place 55-80L by Timothy Stephen Gross, USA
Membership in the Aquatic Gardeners Association includes this magazine free four times per year, as well as other benefits. To obtain the journal, please visit our membership page.