The Aquatic Gardeners Association, Inc. is an international nonprofit organization of aquatic plant enthusiasts, which appeals to both beginners and experienced hobbyists alike. The AGA publishes a (paper) quarterly journal called The Aquatic Gardener (or TAG), the only English language journal devoted to aquarium plants and planted aquaria. AGA members receive a FREE subscription to TAG and all special publications. Members also can purchase back issues, DVDs, and t-shirts. We also hold a bi-annual convention and an online aquascaping contest.
Latest News
Posted on Mon, 01 Apr 2019 (updated Fri, 05 Apr) by Erik & Kathy
AGA2019 Is Now Sold Out!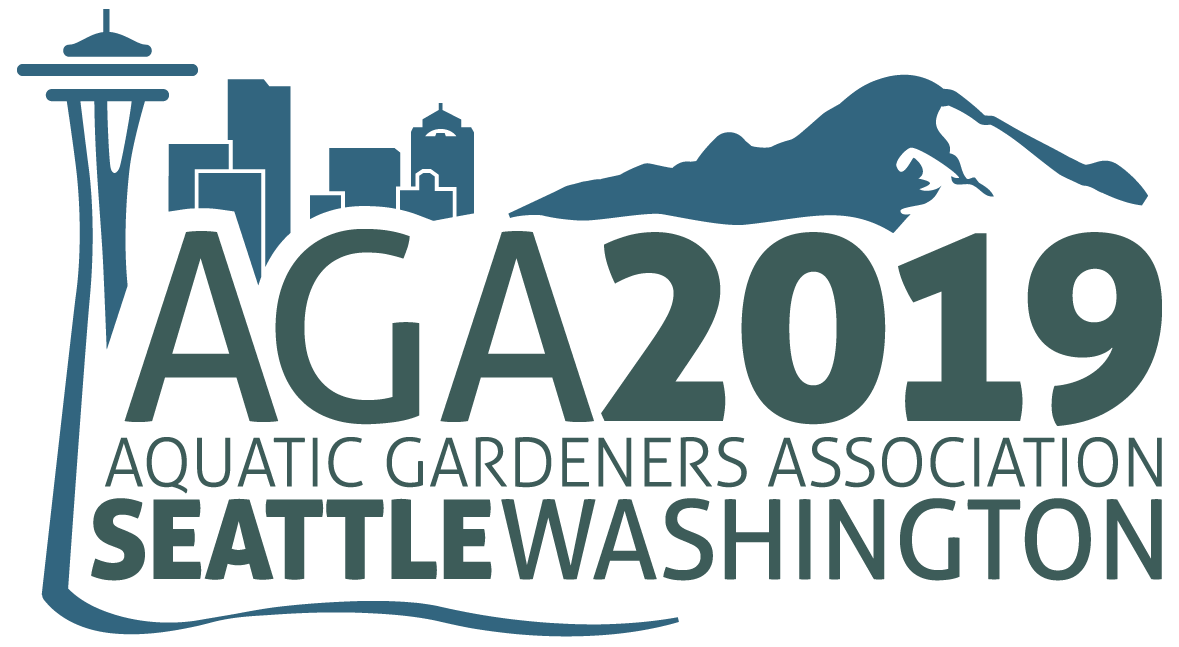 Not an April Fool's joke! Our 2019 Convention is, for the first time in AGA history, sold out of registrations, and over a month before the convention is happening. UPDATE - Wait list is also now closed, sorry.
Posted on Wed, 06 Mar 2019 by Cheryl
Big Fish Deal Aquascaping Winners!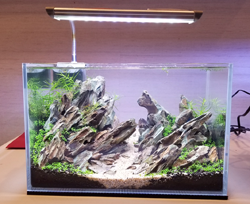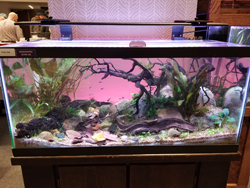 The AGA awarded free memberships to two winners of the Aquarium Beautiful competition at the Big Fish Deal February 15-17, 2019. The Big Fish Deal is an annual event hosted by the Capital Cichlid Association in Maryland. Nick Kinser won the "Aquascape Under 10 Gallons" category (top photo) and Becca Goldring won the "Aquascape Over 10 Gallons" category (bottom photo).
The Aquarium Beautiful competition turns the floor of the hotel into a freshwater aquatic paradise. The contest features aquariums of all shapes and sizes on display for the public during the event. Be sure to check it out next year!
Posted on Tue, 15 Jan 2019 (updated Thu, 21 Feb) by Cheryl
The Aquatic Gardener 31-4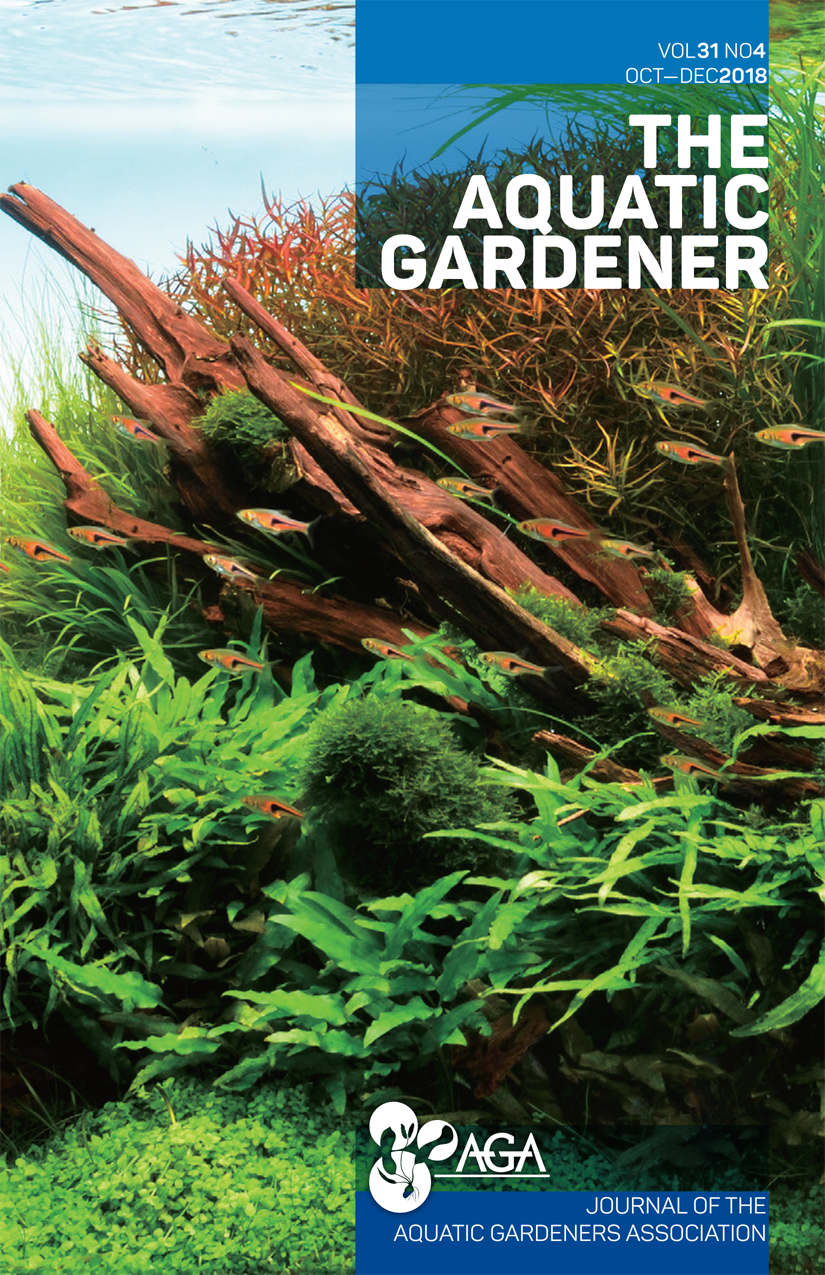 The Aquatic Gardener Vol. 31 No. 4 has been published! This issue includes:
~ From the President by Cheryl Rogers
~ Great Aquashops by Luca Galarraga
~ Competitive Aquascaping Took Me To China! by Jeff Miotke
~ Greater Seattle Aquarium Society by Steev Ward and Erik Olson
~ 2018 IAPLC Top Ten Aquascapes by Aqua Design Amano
~ The Aquatic Experience 2018 by Sheila Garl
~ Aponogeton Nateshii: Of Strange Embryo Morphology Uncommon in Angiosperms by Shrirang R. Yadav et al
Membership in the Aquatic Gardeners Association includes this magazine free four times per year. To obtain the journal, please visit our membership page.
Posted on Tue, 27 Nov 2018 by Erik
2019 Convention Registration Open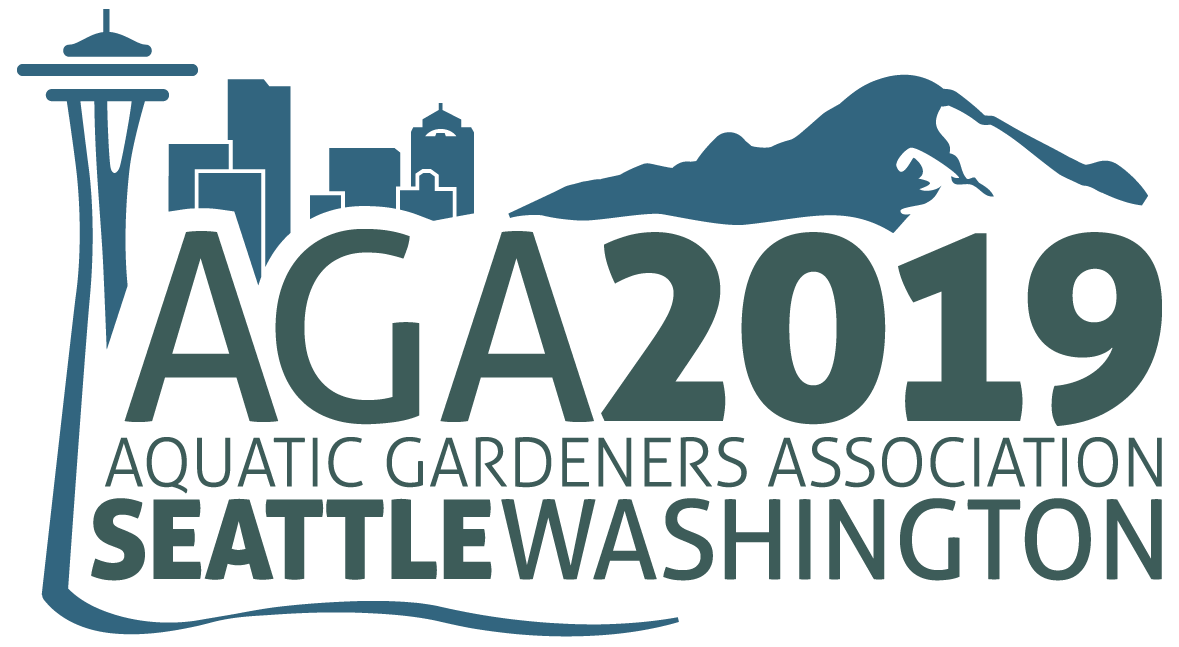 At long last, registration is now available for the AGA 2019 convention, which will be held May 2-5 in Seattle, Washington. We have a full lineup of speakers, an aquascaping demo from Dennis Wong, two workshops, the Saturday night banquet featuring a second talk from Christel Kasselmann, and a field trip to the Amazon Spheres... plus so many vendors, we had to have two rooms! See all the details at our convention website and hope to see you in Seattle next May!