AGA: AGA 2022 Dates Announced!
Posted on Mon, 31 Jan 2022 by Erik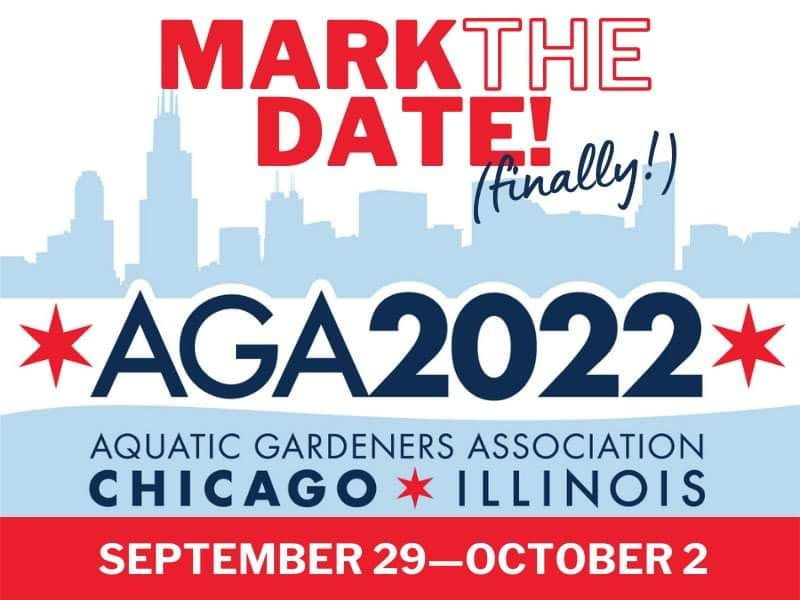 The AGA is proud to announce that our convention is back for 2022, and will be hosted by the Chicago Aquatic Plant Society. Further details to be unveiled in the coming months, but for now we can give the dates: September 29-October 2.