The 2024 AGA Convention, hosted by the Raleigh Aquarium Society, will be held at the Raleigh North Hills Hilton, April 4-7, 2024!
Seven great speakers with wide-ranging topics across the aquarium plant hobby
Multiple live aquascaping demos
Field trip to Juniper Level Botanic Garden
Nano Aquascaping Workshop
Wabi-Kusa Workshop
Huge Vendor Room
All-Day Aquatic Plant Auction
Speakers
Jurijs Jutjajevs aquascaping demo and banquet presentation
Patrick McMillan Wetland and Bog Plant Expert
Ryan Chan Breeding Amano Shrimp - a Detailed Walkthrough
Sudipta Shaw Non-CO2-supplemented High Energy Planted Tanks
Ted Coletti Outdoor Tub Ponds
Micro Talks Quick 10-minute presentations from hobbyists and vendors
Oase and Aqualife Iconic Nano Aquascaping Workshop
The Nano Aquascaping Workshop is back back back again! Hardscape materials, substrate, and plants will be provided, and you get to take home your aquascaped aquarium! In the interest of maintaining this event as a workshop, as opposed to a contest, we are giving sign-up preference to those people who have never participated before. If you have participated before, and want to do so again, we will put you on a wait list -- indicate so in the Notes field. Convention registration is required for this workshop. Price: $100.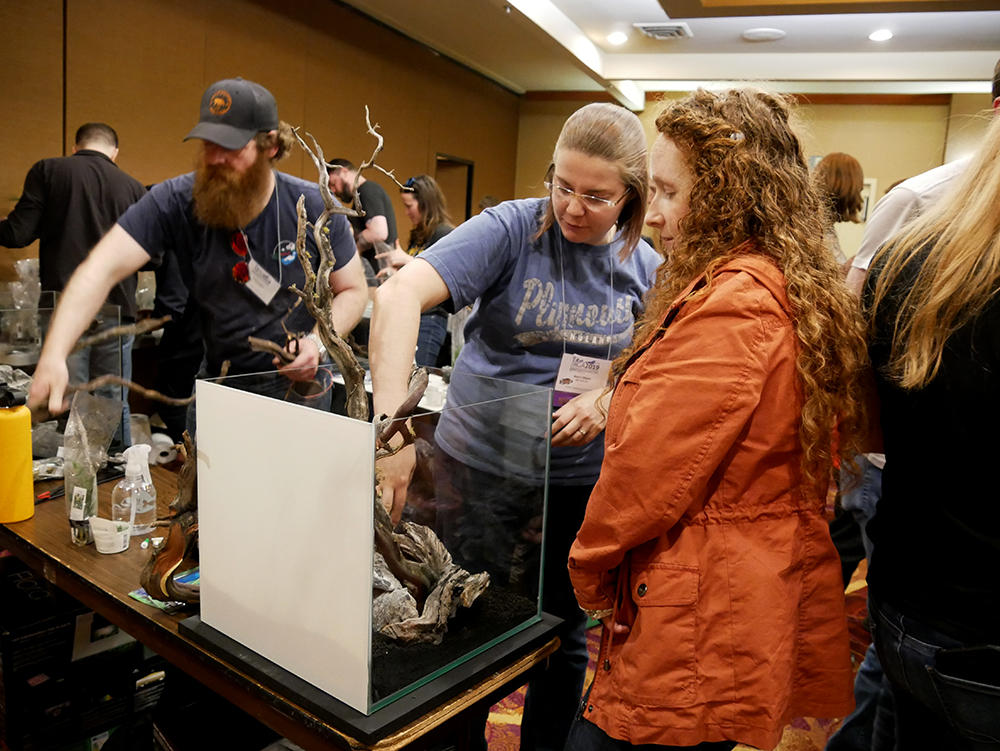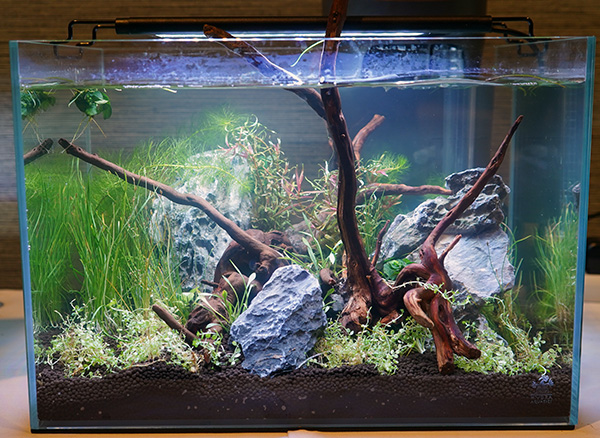 Important Note! Unless special arrangement is made in advance, all Nano and Wabi Kusa aquascapes must be left on display until Saturday night. The aquascapes created in the workshop are part of the convention atmosphere. The workshops remain a very desired function of the convention. If you are unable to leave your creation on display through the convention, we will be happy to refund your money and give another participant the opportunity. Thank you.
UNS Wabi-Kusa Workshop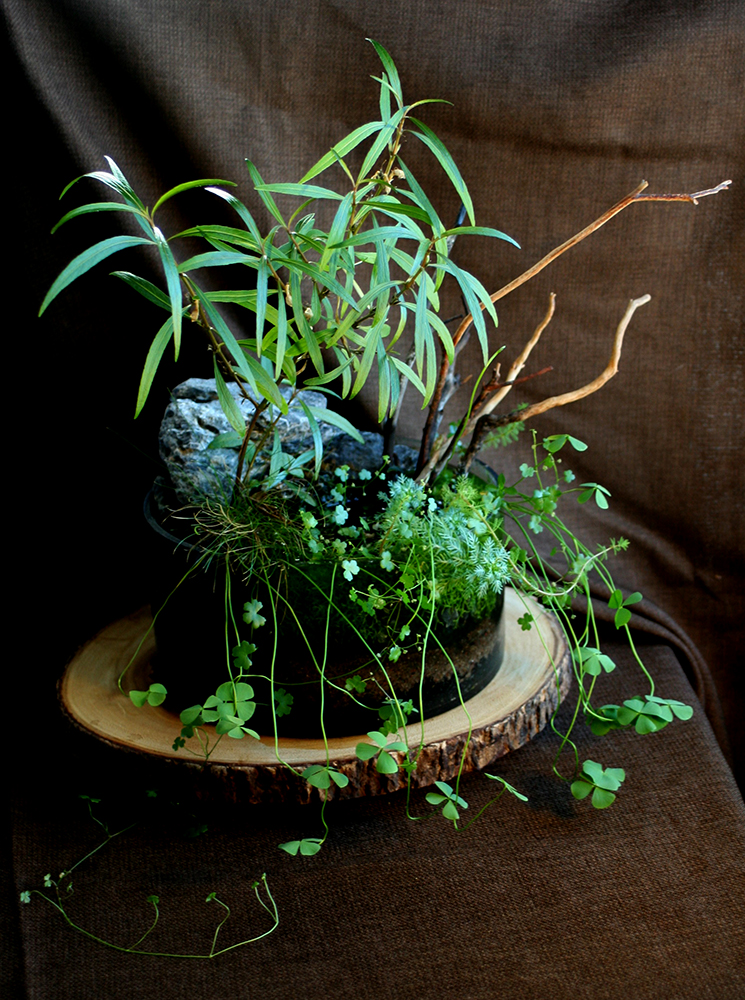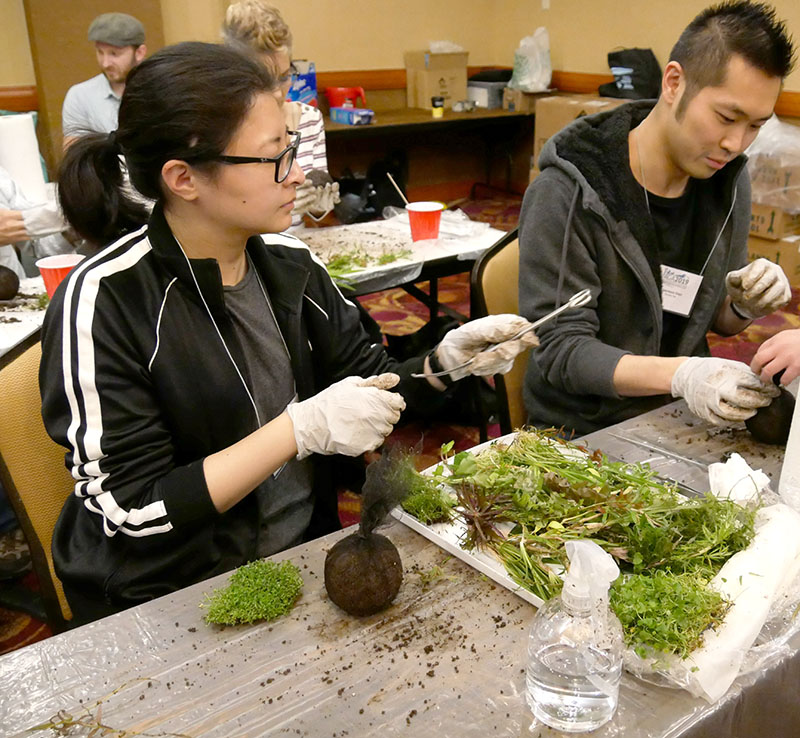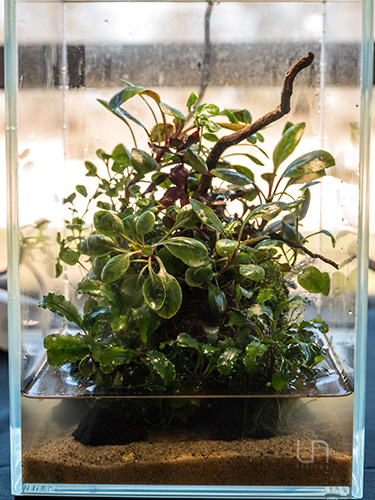 Created by Takashi Amano of ADA, learn about the natural beauty of a Wabi Kusa, which originates from the Japanese concept of wabi-sabi emphasizing the asymmetry and simplicity of nature. In this workshop, you will be provided the materials, substrate, and aquatic plants to create your own Wabi Kusa under the guidance of experienced mentors and your aquascape will be displayed in a tank with lights, provided by our sponsor Ultum Nature Systems. At the end of the convention, take home your completed Wabi Kusa and tank. Don't wait; sign up as soon as possible as there are limited spots available. Convention registration is required for this workshop. Price: $50
Field Trip
Juniper Level Botanic Garden is an amazing collection of over 27,000 plants, trees and shrubs distributed over many sub-gardens throughout its 28-acres. These gardens include a crevice garden, a tropical garden, an aquatic bog garden, a sunken rain garden, a grotto garden and many more.
Many of the plants you simply won't find anywhere else. We have pretty much anything you can imagine, said Tony Avent, a horticulturalist and proprietor of Juniper Level Botanic Garden. We have the one of the top five largest plant collections in the entire United States.
Adding to the sights and variety are research areas and breeding grounds and an affiliated nursery, Plant Delights, selling items to fund operations. The nursery has a large, diverse and healthy selection including many rare and unusual natives, propagated onsite by an expert horticultural staff.
Follow well-known botanist and AGA speaker Patrick McMillan through the gardens for a guided tour or explore the wonders on your own. Your visit to Juniper Level Botanic Garden is sure to inspire your own gardening, wet or not!
Price: $30, including transportation and guided tour of Juniper Level Botanic Garden.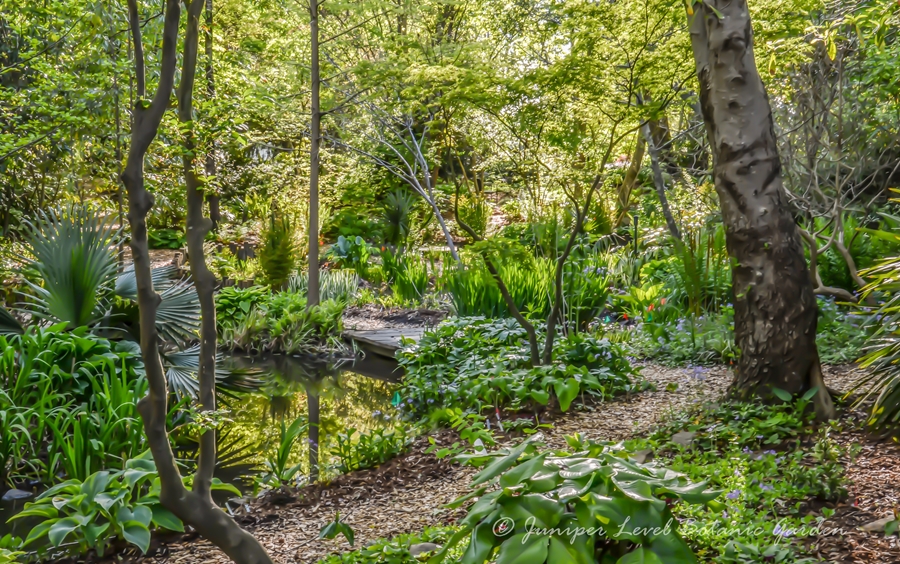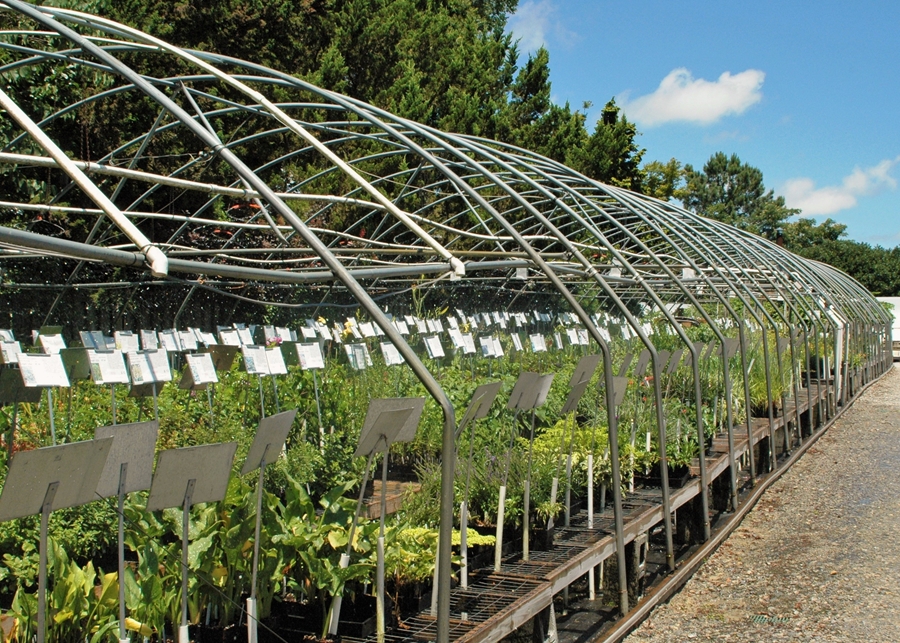 Live Aquascaping Demonstrations
Various aquascapers will be doing live demonstrations in the hallway throughout the convention. This is a low-key relaxed environment where you can drop in or out any time!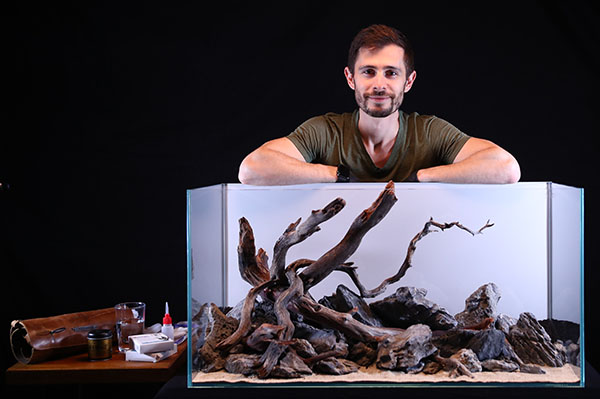 Banquet
Join us for our Saturday night banquet, featuring a presentation by Jurijs Jutjajevs on Takashi Amano's last great project: the creation of the World's Largest Nature Aquarium exhibit ("Forests Underwater") in Lisbon 2015. Jurijs was directly involved in its construction and will share his behind-the-scenes experiences. The banquet will be buffet-style with chicken, beef and vegan options available.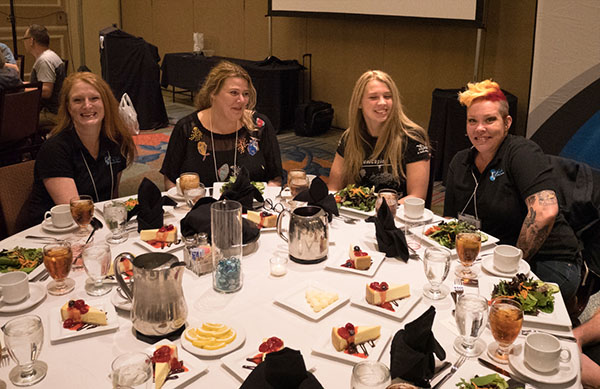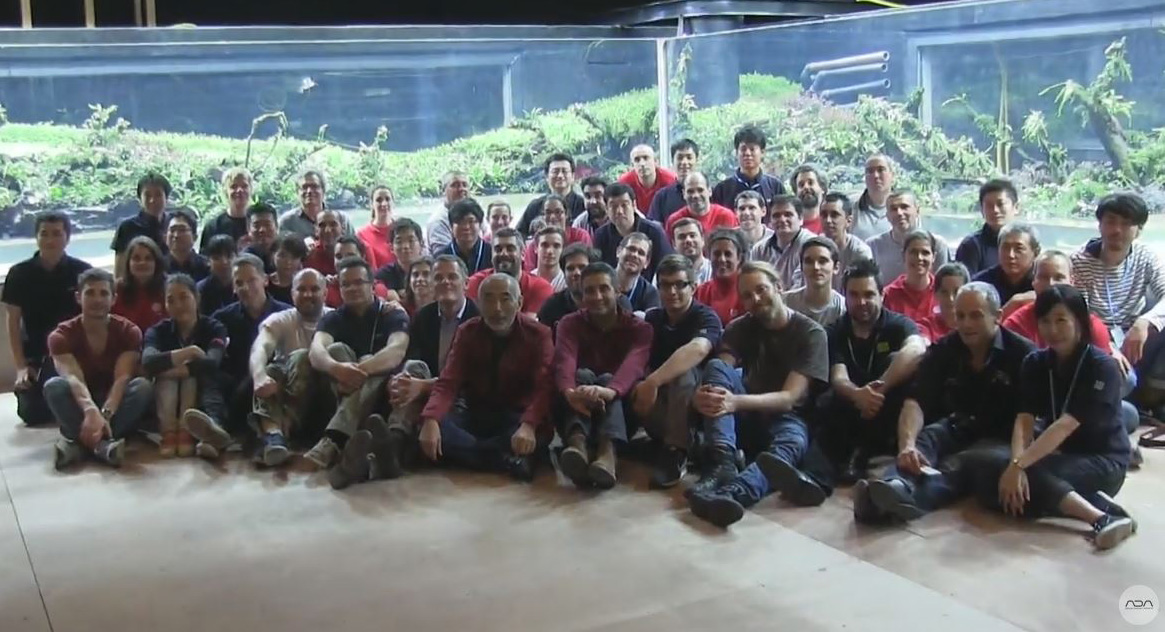 Registration and Hotel
Convention Registration is through our online shop.
Hotel rooms are registered through Hilton's website, or call 1-800-HILTONS and reference group AQUA. Note, if not staying the entire time, you must click "Edit Stay" at the top of the booking page and change the dates appropriately before making the reservation.
Basic registration ($59 for AGA or RAS members, $81 for non-members; non-member registration includes a 1-year AGA membership) provides admission for one person to all talks (except the banquet), admission as a spectator to the nano and wabi-kusa workshops, admission to the vendor room, and waived seller fee for the Sunday auction. Spouses wishing to attend the talks must have a separate registration (only one membership per household required). Spouses or guests who just want to attend the banquet or field trip do not need to register, only pay for the banquet or field trip.
In addition, all convention registrants will have online access to the convention presentations as soon as they are edited ($15 value), so you can skip those couple of talks without worrying you are missing out on everything.
The hotel offers complimentary shuttle service is available to and from RDU International Airport. They also offer complimentary door-to-door transportation to and from the North Hills Shopping and Entertainment District. Transportation to nearby restaurants, attractions and universities can easily be arranged.
Interested in sponsoring the convention, or participating in the vendor room? Click here.