AGA: The Aquatic Gardener 36-2
Posted on Fri, 15 Sep 2023 by Erik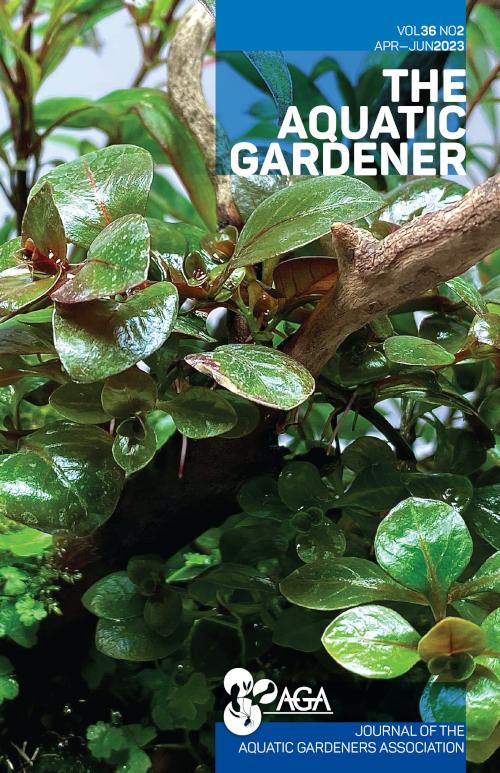 The Aquatic Gardener Vol. 36 No. 2 has been published and mailed! This issue includes:
From the President by Cheryl Rogers
Judge's Corner by Jack McCarley
Cyanobacteria -- What to Do? by Eduardo Fonseca Jr.
Cultivation Over Exploitation by Jebriel Houdroj
A Layout Depicting a Natural Waterfront by Aqua Design Amano
Nick Kinser's Paludarium Demonstration by Arlene Wagner
Bicarbonate as a Carbon Source by Diana Walstad
Zen and the Art of Aquarium Maintenance by Steve Stucko
Membership in the Aquatic Gardeners Association includes this magazine free four times per year, as well as other benefits. To obtain the journal, please visit our membership page.