AGA: Big Fish Deal Aquascaping Winners!
Posted on Wed, 06 Mar 2019 by Cheryl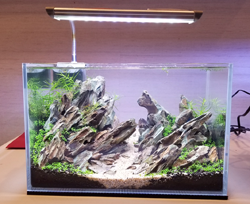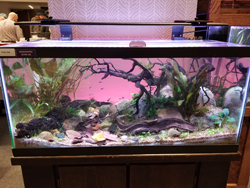 The AGA awarded free memberships to two winners of the Aquarium Beautiful competition at the Big Fish Deal February 15-17, 2019. The Big Fish Deal is an annual event hosted by the Capital Cichlid Association in Maryland. Nick Kinser won the "Aquascape Under 10 Gallons" category (top photo) and Becca Goldring won the "Aquascape Over 10 Gallons" category (bottom photo).
The Aquarium Beautiful competition turns the floor of the hotel into a freshwater aquatic paradise. The contest features aquariums of all shapes and sizes on display for the public during the event. Be sure to check it out next year!