The 2022 AGA Convention, hosted by the Chicago Aquatic Plant Society, is being held at the Hyatt Regency Schaumburg/Chicago September 29-October 2, 2022! Activities include:
Seven great speakers with wide-ranging topics across the aquarium plant hobby
A live aquascaping demo from George Farmer
Field trip to the Shedd Aquarium
Nano Aquascaping Workshop
Wabi-Kusa Workshop
Huge Vendor Room
Oase and Aqualife Iconic Nano Aquascaping Workshop
PRICE REDUCED! The Nano Aquascaping Workshop is back back back again! Rocks, wood and plants will be provided and you get to keep the aquarium! In the interest of maintaining this event as a workshop, as opposed to a contest, we are giving sign-up preference to those people who have never participated before. If you have participated before, and want to do so again, we will put you on a wait list. Please indicate that you want to participate on the questionaire after you register. Convention registration is required for this workshop. Price: $100.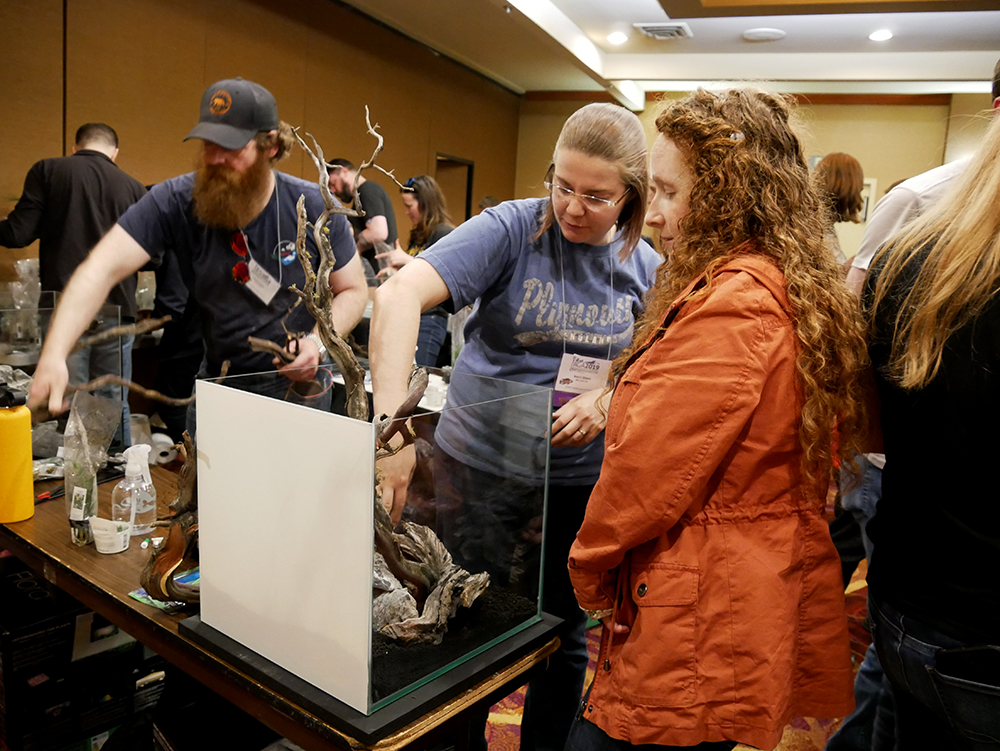 Participants can sign up for both workshops if desired!
Important Note! Unless special arrangement is made in advance, all nano and Wabi Kusa aquascapes must be left on display until Saturday night. The aquascapes created in the workshop are part of the convention atmosphere. The workshops remain a very desired function of the convention. If you are unable to leave your creation on display through the convention, we will be happy to refund your money and give another participant the opportunity. Thank you.
UNS Wabi-Kusa Workshop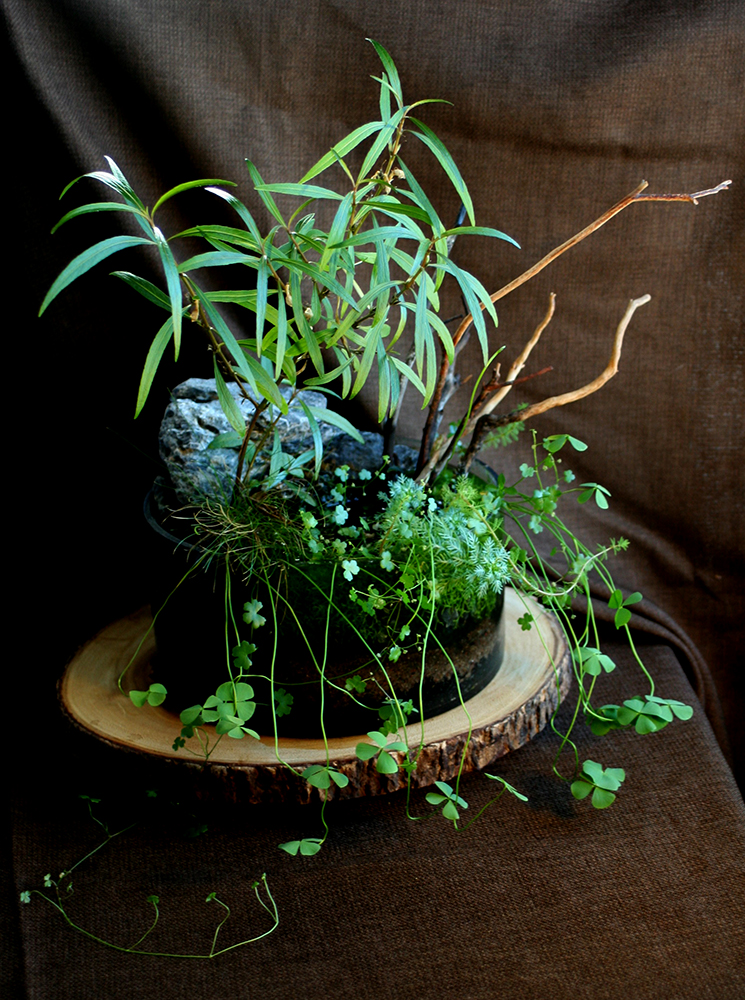 PRICE REDUCED! You will learn how to create the substrate ball, how to plant the Wabi-Kusa balls, and how to maintain these small gardens over time. You will be provided all materials to create your own substrate balls and a sub-nano aquarium to maintain your Wabi-Kusa. So, if you have always wanted to try your hand at this style of Nature Aquarium, try this fun workshop! Convention registration is required for this workshop. Price: $50
Field Trip
Spend an afternoon at Chicago's world renown Shedd Aquarium where you will get to see some beautiful exhibits featuring animals from around the world as well as the local Great Lakes habitats. Featuring both saltwater and freshwater biotopes, the exhibits range from the sunny Philippines to the Amazon flooded forests and everything in between. And when you're done checking out the exhibits, check out some of the gardens surrounding the Shedd with plants from the region's dunes, prairies, and seasonal wetlands. After you've explored the aquarium, if you crave a bite to eat, visit one of the many local eateries, which Chicago is famous for, or grab something from a number of dining options and relax on the terrace and enjoy the Chicago skyline. The cost of the field trip will cover entry to the Shedd Aquarium as well as transportation to and from the hotel.
Price: $60, including transportation and admission to the Shedd Aquarium.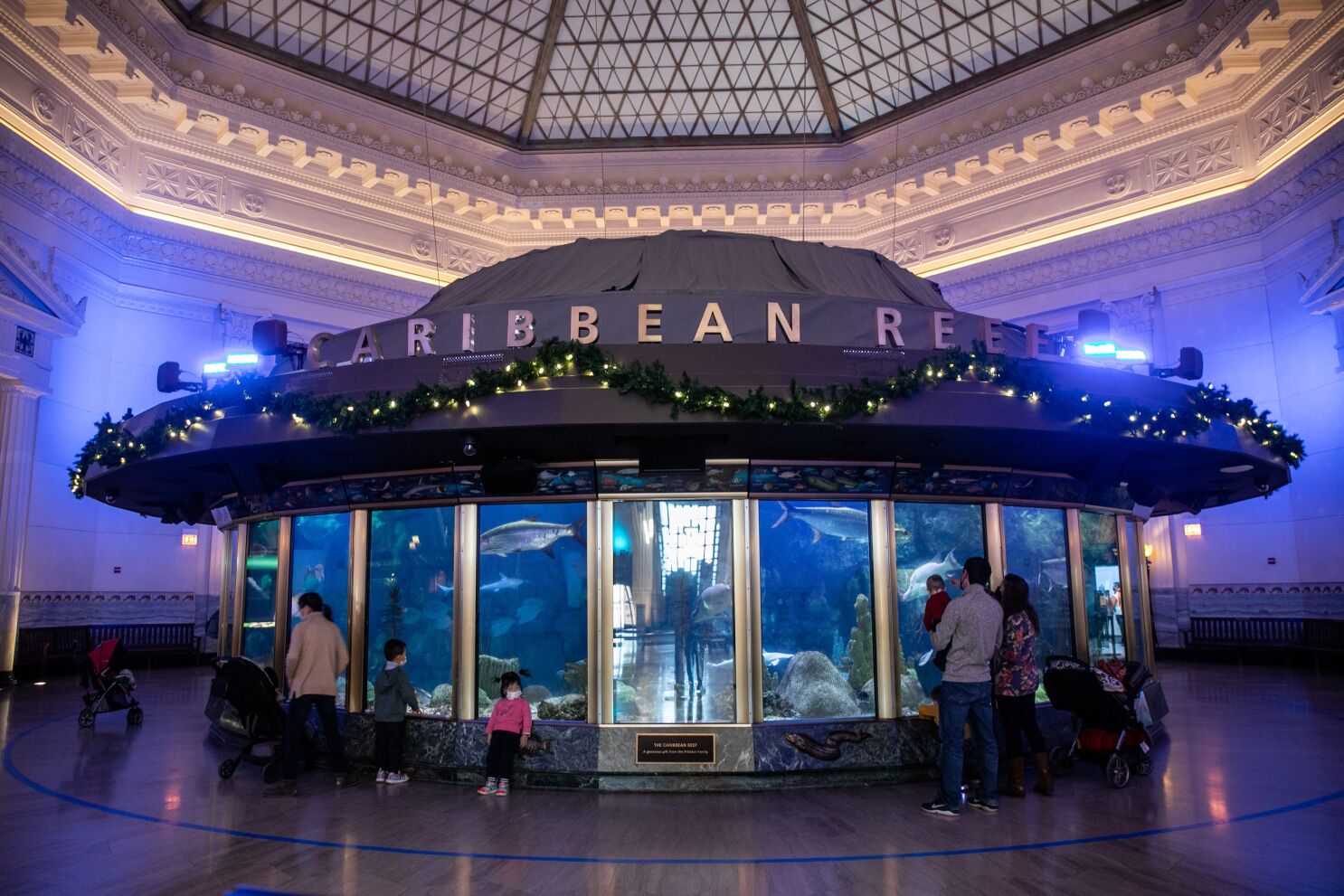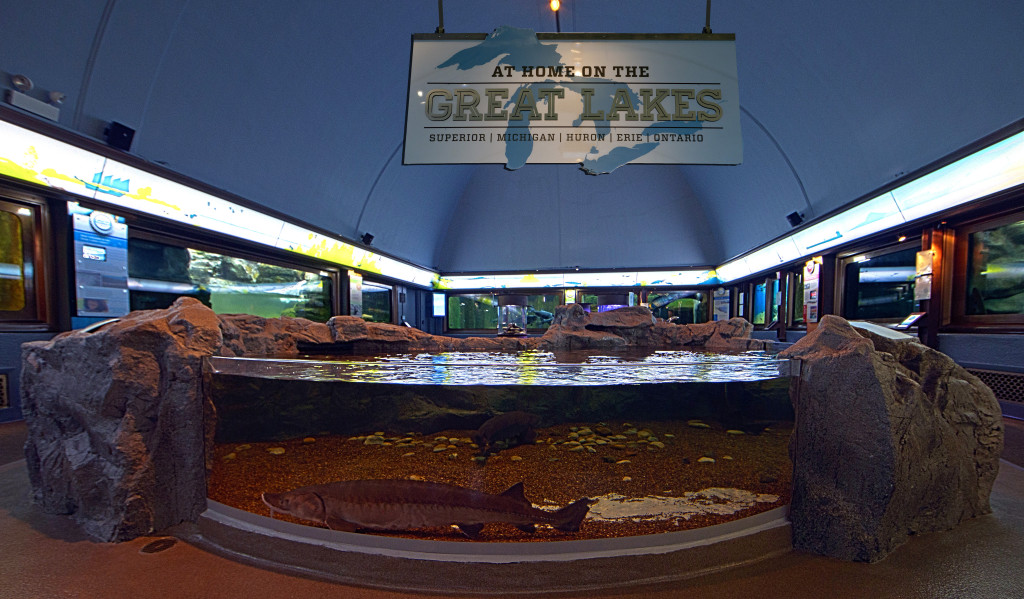 Live Aquascaping Demonstration
George Farmer will wow us with a combination lecture/aquascaping demonstration on Friday night.
Banquet
Join us for our Saturday night banquet featuring food created by an award winning culinary team lead by a Le Cordon Bleu College of Culinary Arts trained chef. With a good mix of entrees and fresh ingredients from local purveyors, there is sure to be something for the most discerning palate.
The dinner will consist of a starter salad and to accompany a choice of entrees, with the Chef's selection of starch and vegetable accompaniment, and warm rolls with butter, iced tea, and coffee served with dessert. In addition to the a variety of protein choices, a good variety of vegetarian and vegan dishes will be available for our attendees.
Starter: Hyatt Garden Salad – cucmbers, carrots, tomatoes, croutons, and parmesan cheese, served with ranch and balsamic dressing
Entrees:

Grilled flank steak with Madeira sauce served with seasonal squash and roasted potatoes
Chicken Breast with a basil pesto cream served pan seared tomatoes and fresh mozzarella
Pan seared salmon with roasted red pepper cream sauce and sweet corn relish
Spinach risotto served with slow simmered ratatouille
Vegetarian Rigatoni Bolognese or penne alla vodka
Vegan tofu stir fry with steamed rice or roasted red pepper pasta

Desserts:

Cheesecake with white chocolate cream, chocolate sauce
Crème brule, vanilla bean flavored
There is sure to be something to satisfy everyone and our banquet speaker following dinner will be the highlight of the evening!
Registration and Hotel
Registration is open online in the sidebar. You can also book your hotel room here online. If you prefer to make your hotel reservation by phone, please call 847-233-1234 and use code G-MBRO so that the convention gets the credit for the room nights.
Basic registration ($60 for AGA/CAPS members, $80 for non-members; non-member registration includes a 1-year AGA membership) provides admission for one person to all talks (except the banquet), admission as a spectator to the nano workshop and wabi-kusa workshop, admission to the vendor room, and waived seller fee for the Sunday auction. Spouses wishing to attend the talks must have a separate registration (only one membership per household required). Spouses or guests who just want to attend the banquet or field trip do not need to register, only pay for the banquet or field trip.
In addition, all convention registrants will have online access to the convention presentations as soon as they are edited ($15 value), so can skip those couple of talks without worrying you are missing out on everything.
Convention and hotel registration will be available starting June 1st, 8:00 AM PDT.
There is no complimentary airport shuttle. The hotel recommends American Taxi for transportation to and from the Airport (847) 253-4411.
Interested in sponsoring the convention, or participating in the vendor room? Click here.